La Toussuire, a human-sized, easy, convenient, walker-friendly, and caring resort: The resort for families.
Want us to convince you to choose us ?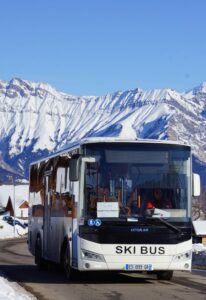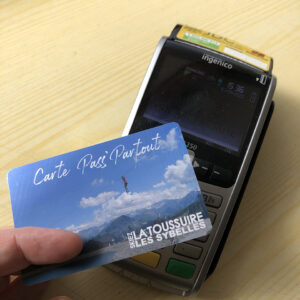 The resort for families and children !
At our resort, all activities are family-friendly, but if you want to take a bit of a breather, we can help :
Kindergarten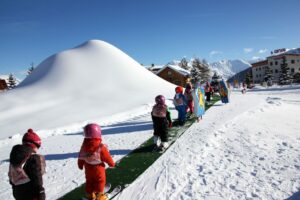 Children's centre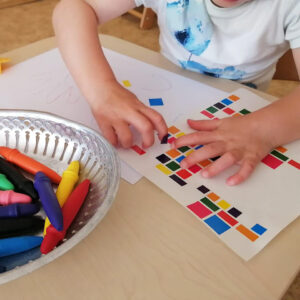 Relaxation areas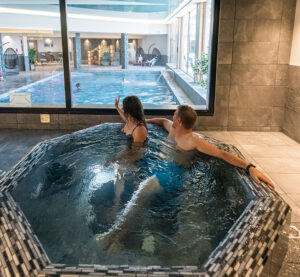 The children's centre manages the crèche and the children's club. We welcome kids from 6 months to 12 years. We offer flexible, helpful solutions, with or without meals or activities included ! To avoid disappointment, ensure you book your spot as soon as your accommodation is confirmed.
Our two skiing schools (ESF and ESI) offer many programmes adapted to all levels, tastes, and practices. They work hand in hand with the Children's Centre to make your life easier. For more information, please ask them about these services.
Our hosts are particularly focused on welcoming children, they offer tailored facilities and highly convenient solutions to accommodate your whole family in the utmost comfort.
We offer a range of events and activities for families and children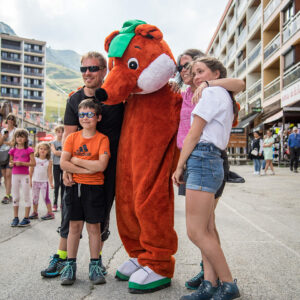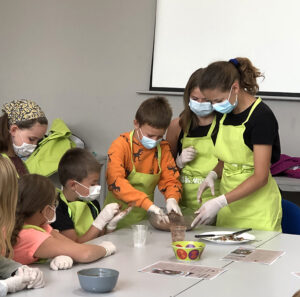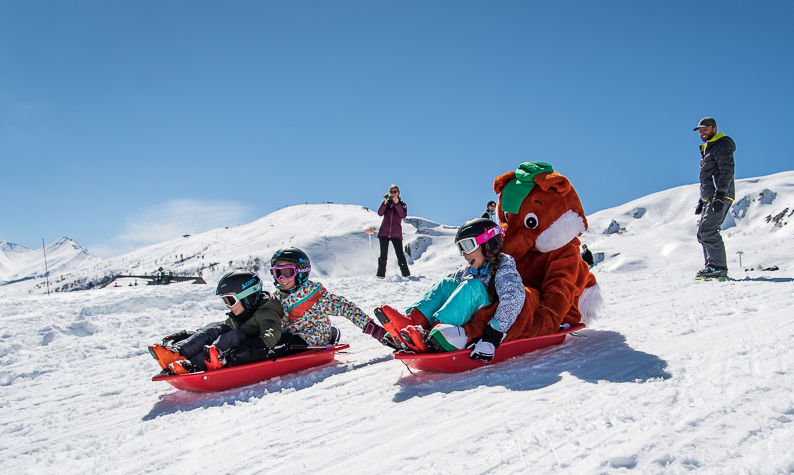 A programme of activities (in which all children have a place) is published every week of the winter and summer seasons. To each age its pleasures and joys, everyone is catered to. Whether après-ski or post-hike, in the mornings, afternoons, and evenings, entertainments follow one another at all times of the day.
Most of our events are especially child-focused. During gastronomy week, Wednesdays are specially designed for children with specific workshops on offer. During water days, specific children's workshops are focused on environmental awareness.
Activity providers are particularly attentive to the comfort of families and children, and their creativity is limitless!
All our special activities for children and families