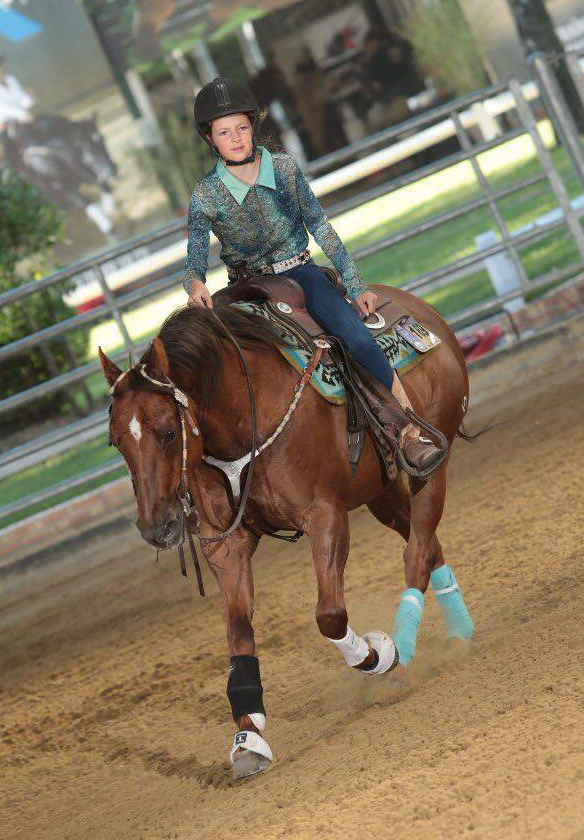 Lou Covarel is the youngest among the group of La Toussuire local champions.
She is just 16 years old, and practices western riding. Her discipline is Reining, an "American style" of riding focused on horse training.
Different exercises are to be performed during competition : alternating large slow circles and small fast circles, spins, stops and roll backs, walking backwards, and changes in footing.
The goal is to give the impression that the horse is performing by itself and with ease. The reality is, of course, quite different, which is where the symbiosis between rider and horse comes into play.
Lou rides a Quarter Horse going by the name of Big Chex Olena. Two new recruits are being apprenticed to take over.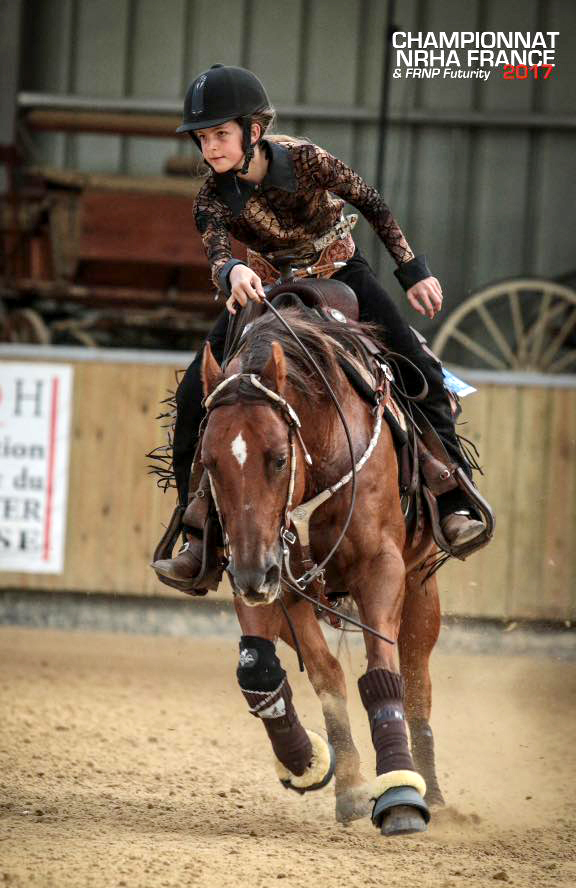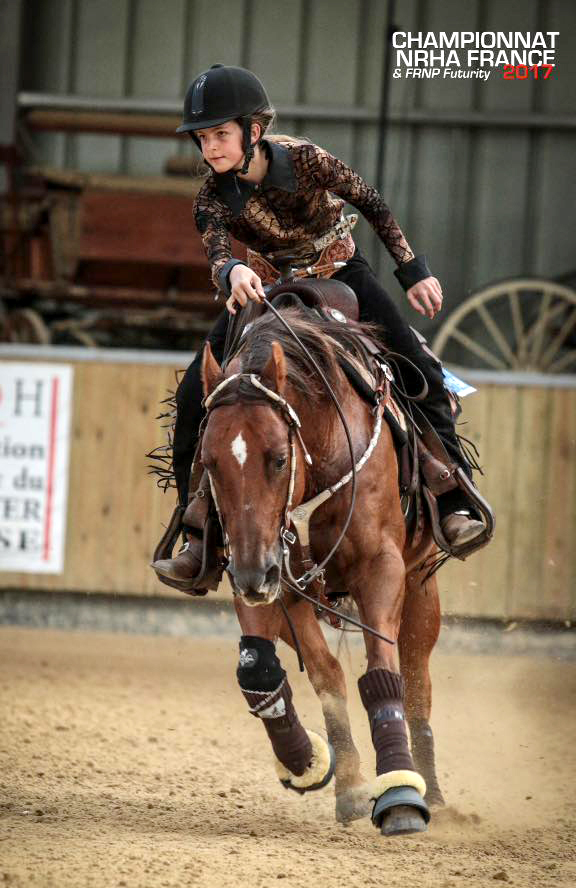 Lou is a very calm young girl who does not partake in any specific kind of training, except for her weekly sessions of classic riding in a local horse-riding centre, and competitive skiing in winter. Currently studying for her CGEH professional baccalaureate (with a specialisation in equestrian business management), Lou studies part-time while completing her apprenticeship at the Lumbin horse-riding centre, where she has been training since beginning competition.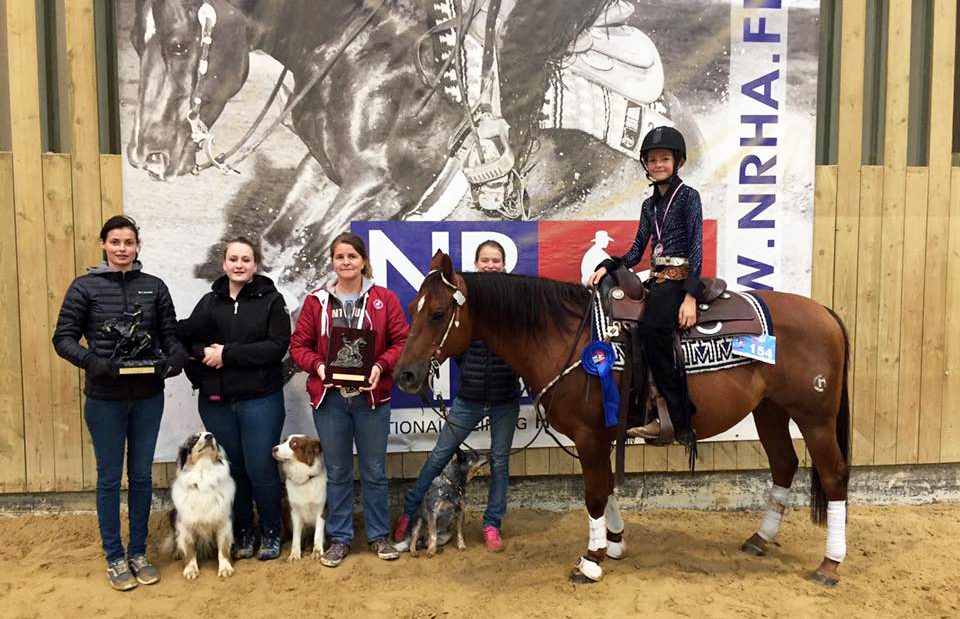 She already has an impressive record for her age :
Member of the French team.
6-time French champion, including once in the Rookie category (amateur adults and children combined category).
Top five in the junior ranking of the International Equestrian Federation.
She is also a 3 times in a row winner of the high points loop (national points ranking) in her age category.
This is certainly only the beginning of a great competitive record !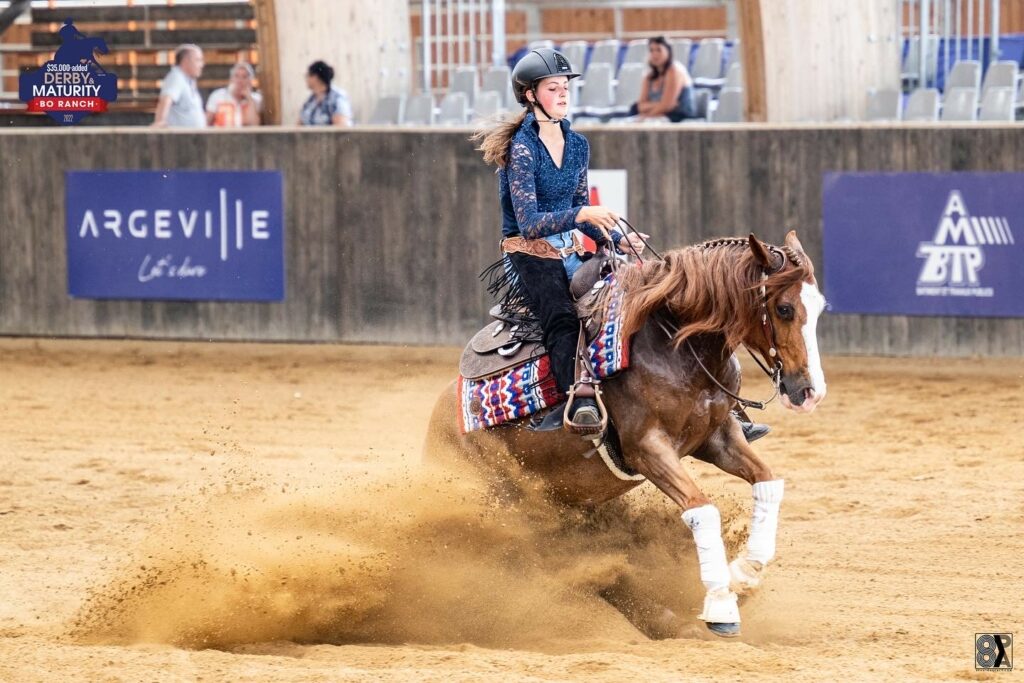 3rd of the novice horse open
Juin au Bo Ranch (Fontainebleau)
5th place in non pro level 2 maturity and top ten non pro level 4 maturity
Top ten non pro / intermediate non pro