So many things to do !
Do you feel like spending some time in the mountains unwinding, clearing your mind and (re)discovering yourself ? You're in the right place…There are so many things to do and see in La Toussuire. What do you feel like doing today ? A stroll? a ride? or a run…
Whatever you feel like doing, there's something for you in our beautiful mountains…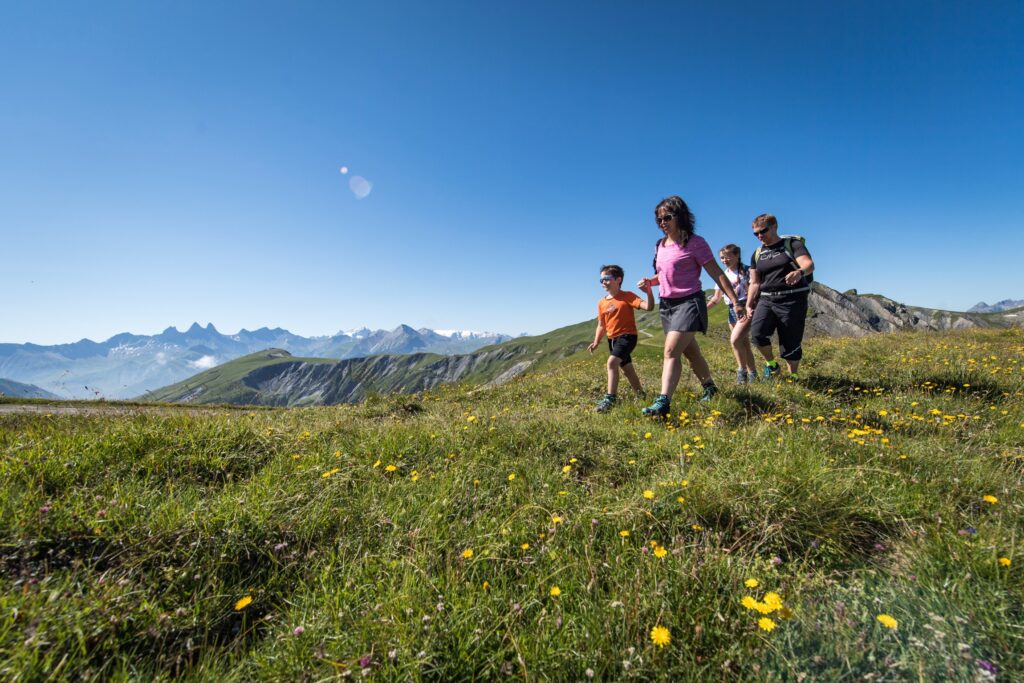 Walks and Hikes
From short, easy walks, through the Gold Medal orienteering route, to long day hikes, solo or with a companion, you are bound to find what you like among our wide range of hikes.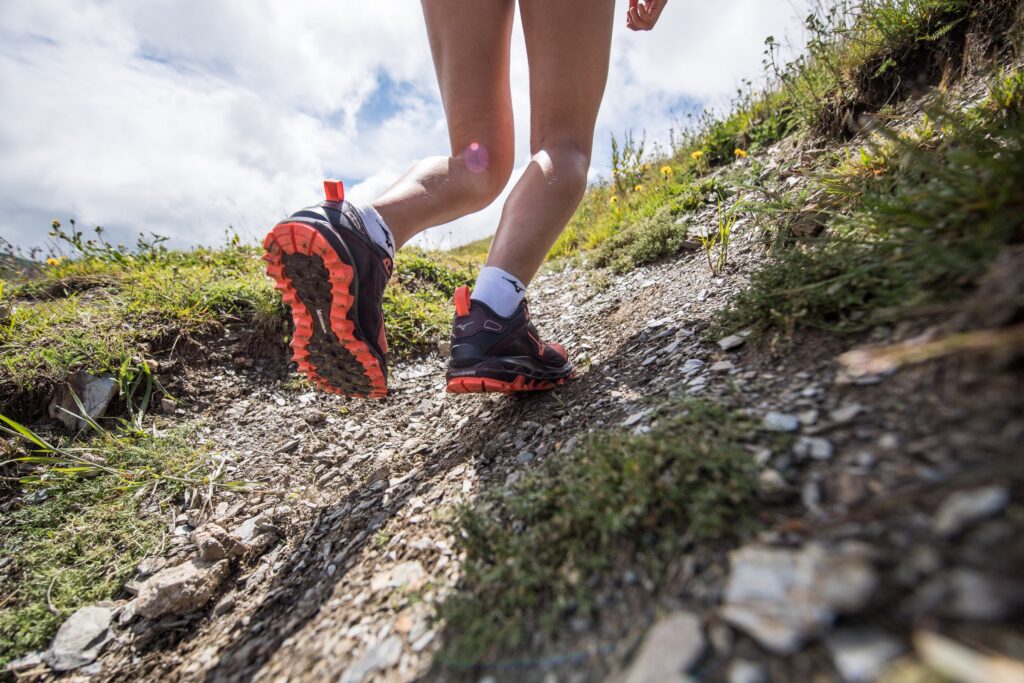 Trail running
More and more people are into this particularly intense sport. Our resort is especially suited to trail running : with its soft alpine pastures, varied terrain and breathtaking panoramas. We spend a lot of time and energy creating and marking trails, in our resort and beyond. You are bound to enjoy them !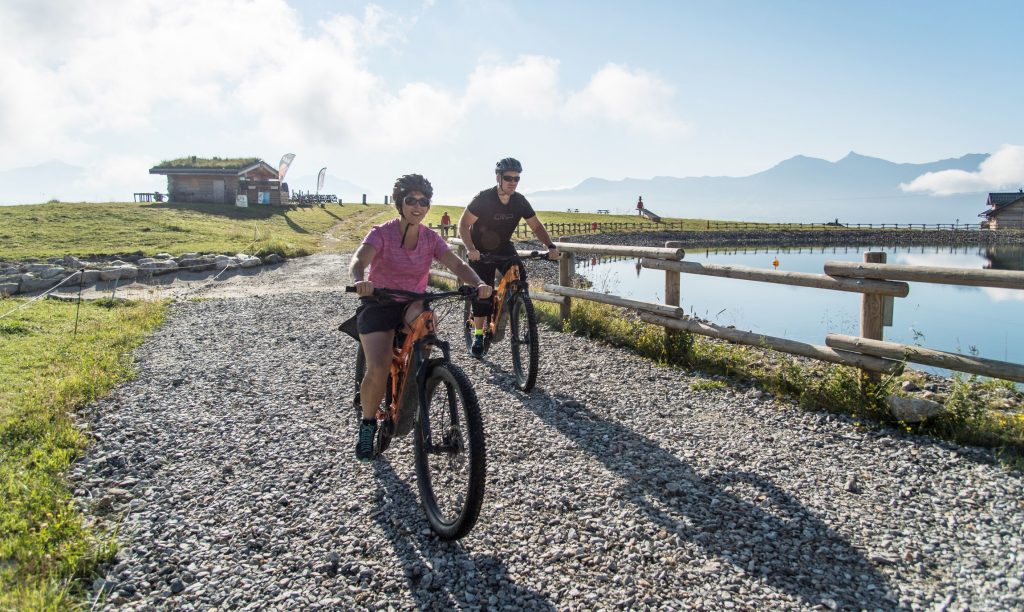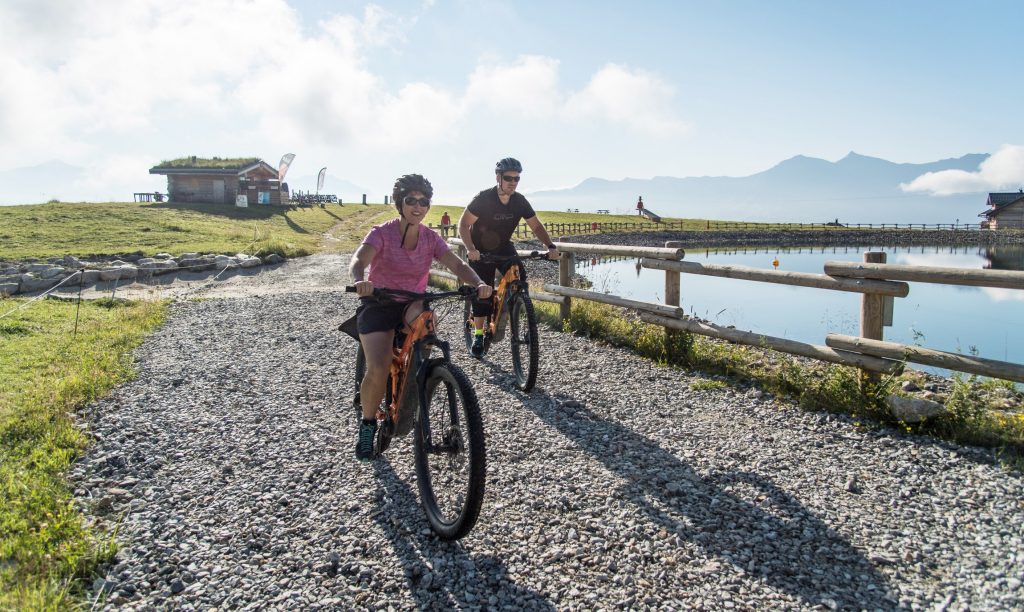 Mountain biking and e-mountain biking.
La Toussuire's setting is ideal for mountain biking. Our low-level pastures ensure fun without the need for intensive training. Do take note : don't forget the trails leading to the hamlets below the resort, save your e-mountain bike battery for the ride up!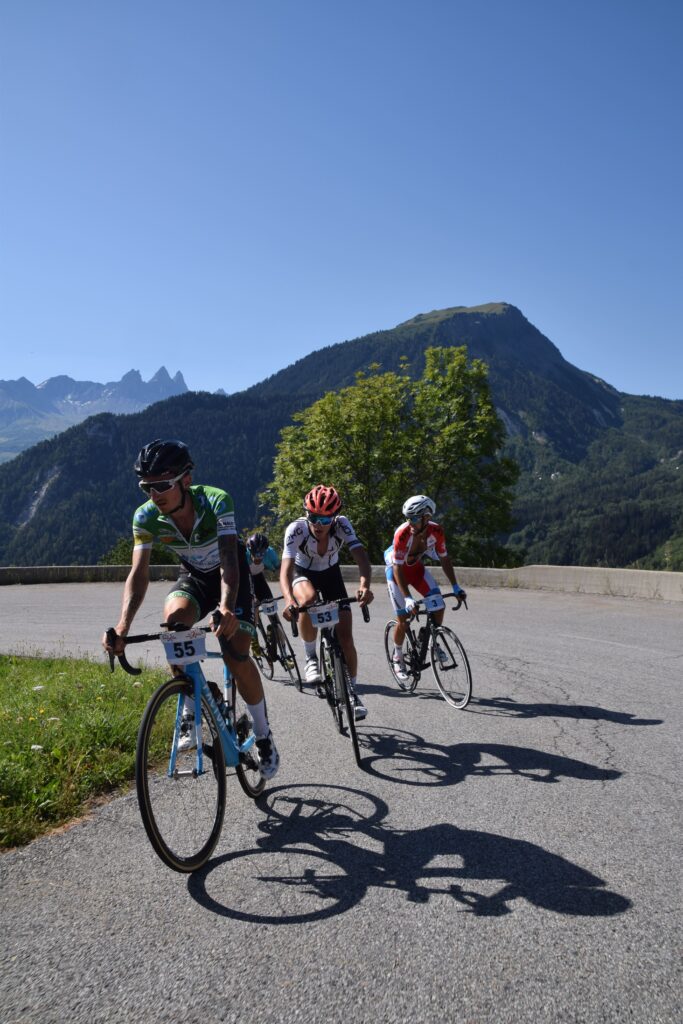 Cyclism
At the heart of the largest cycling area in the world©, in a valley with the largest mountain passes in Europe, amidst the most iconic sections of the Tour de France, La Toussuire is the ideal base camp for cyclists who love extreme climbs.
We participate in, sponsor and support the numerous competitions that regularly take place in our area. Our August climb, on the 1st Sunday of the month, is famous and well attended. Our champions criss-cross local roads to train and excel.
Discover our great passion !