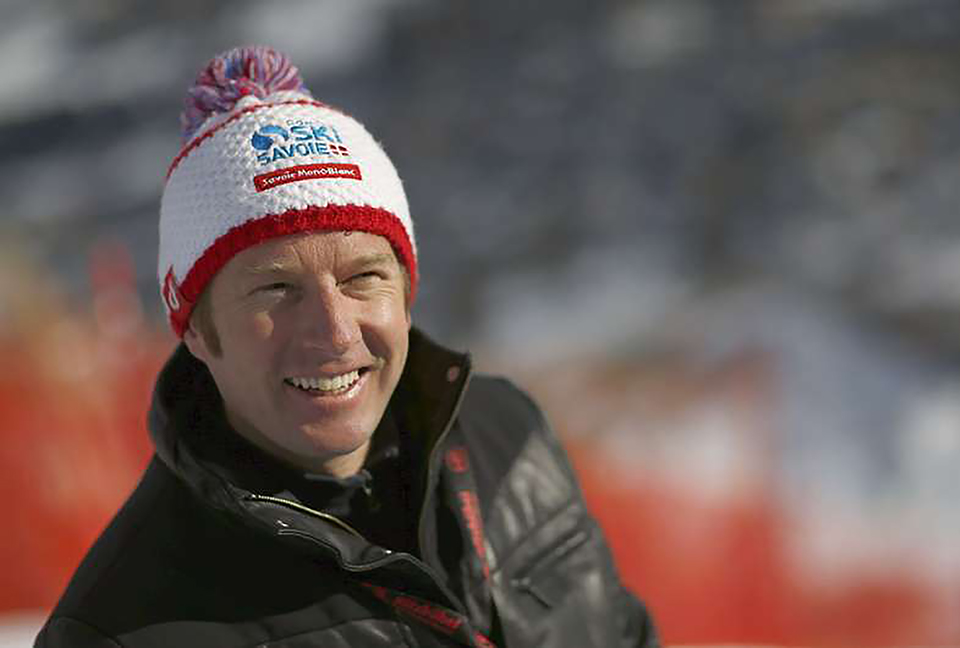 Jean-Pierre Vidal
Ski World Champion (youth category) 1990
University World Champion 1999
Member of French Alpine Ski Team (Slalom)
Two-time French Champion 2001 (Slalom and Giant)
1stat World Cup Stage in Kranjska Gora 2001
Gold Medal at Salt Lake City Olympic Games 2002
3rdoverall in the Slalom World Cup 2002
Military World Champion 2004 (giant)
French Champion 2004 (giant)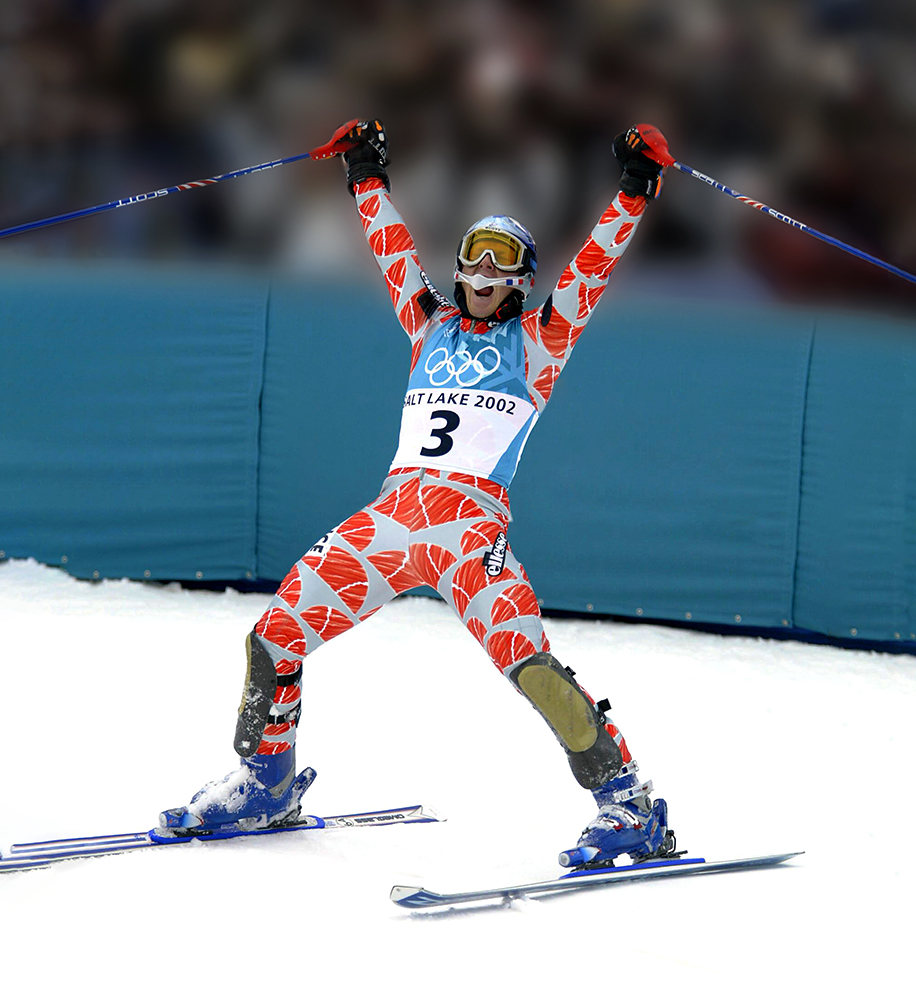 Ski World Cup 2005-2006: a historic victory in Kitzbühel in January 2006. Selected and favourite for the Winter Olympics in Turin, Jean-Pierre (broke his arm) while training, and was unable to compete in the Sestrières slalom. He thus decided to retire from competitive sports. A great champion !
He is now president of the Savoy Ski Committee and Eurosport consultant for slalom competitions.
In early 2018, he received a Reconversion Trophy for his great contributions as a TV consultant.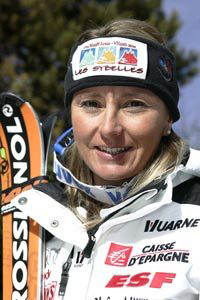 Vanessa Vidal
Ski World Champion (youth category) 1987
Member of the French Alpine skiing team (slalom)
2ndin overall slalom ranking at the 1999
European Cup 7th in the 2000 world championship (special slalom)
Vice championof France 2001
7th at the 2002 World Cup stage in Saalbach
7that the 2002 Olympic Games of Salt Lake City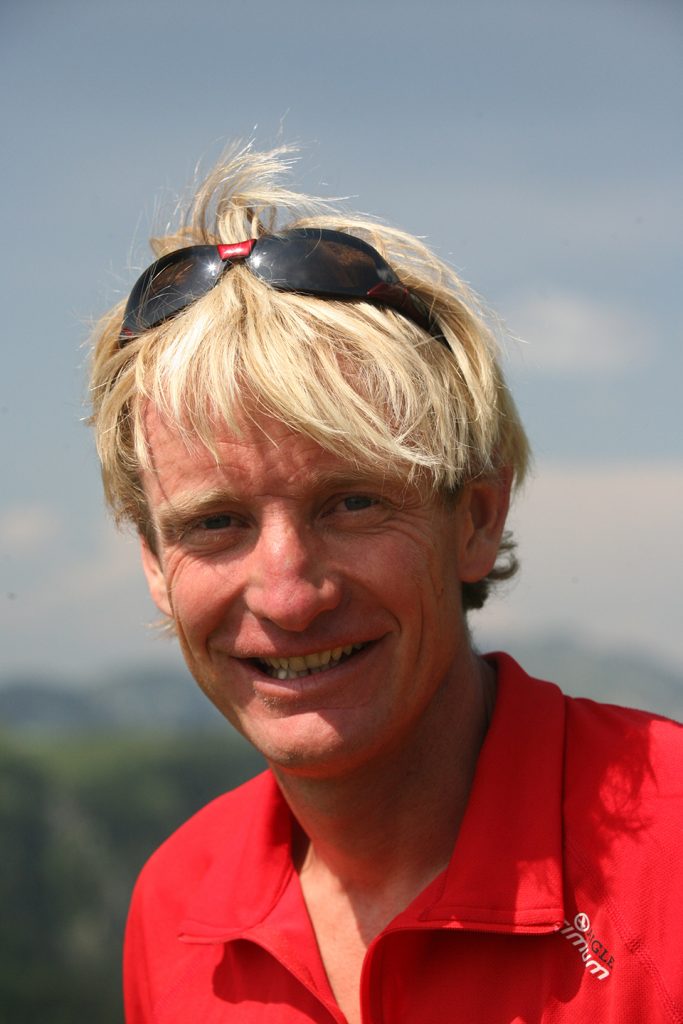 Lionel Bonnel
Lionel Bonnel, an accomplished athlete and seasoned mountaineer, takes part in a number of multisport adventure raids in the summer with his Team Sybelles : mountain bike orienteering races, running, climbing, canoeing… in league and world cup competitions.
In winter, he competes in the European Championship, with the CAF Excellencegroup : ski mountaineering events.
His record is as follows : Ski mountaineering: Tour of Mont Blanc between Chamonix (France) and Zermatt (Switzerland) in 21 hours ! Record beaten !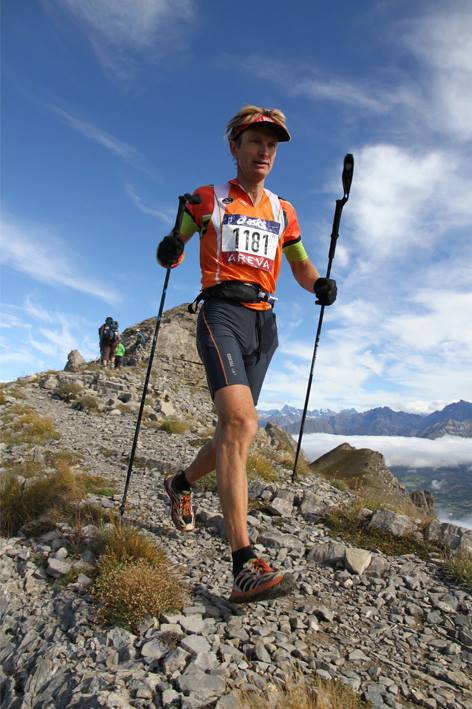 Summer 2008 : winner of Dray du Vercors (trail running), and 2ndin the Trail d'Albertville. Winnerof Raid Millet (Chamonix), raid 74 (Annecy region) and raid of the Pays Dignois (05).
Lionel also competes to benefit humanitarian causes, including his ascent of Mont Blanc on 1 July 2008, in support of the release of Ingrid Bétancourt.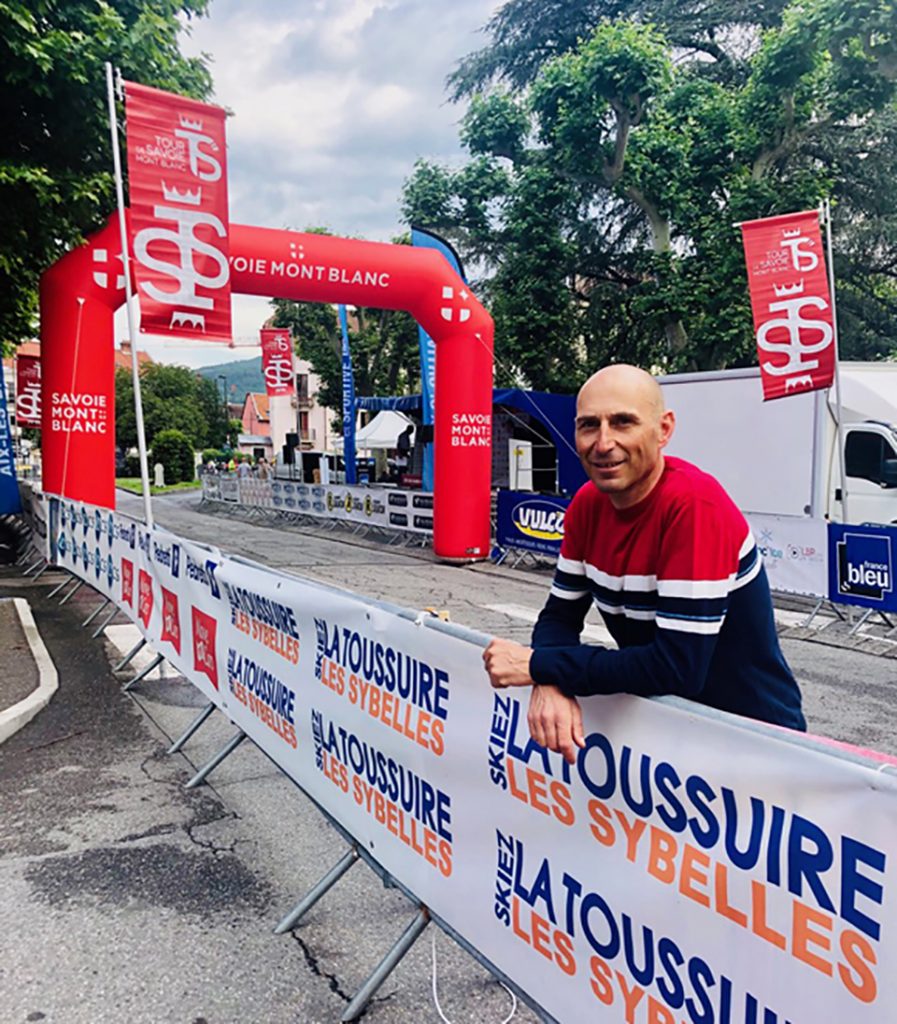 William Turnes
William Turnes is a former high-level cyclist and competitive skier who put an end to his athletic career due to injury in the 1990s.
He then shifted away from competition, and focused on his professional career, where he succeeded as the co-founder, with his wife Maryline, of the International Ski School in La Toussuire.
For 18 years, his only athletic activity was as a skiing instructor in the winter season.
At the age of 39 he suddenly decided to return to cycling, as a personal challenge.
In 2013, he scored 9 victories, and 7 first places in 2014.
In 2014, he won the titles of Champion of Savoy and FSGT French Champion in the older athlete category.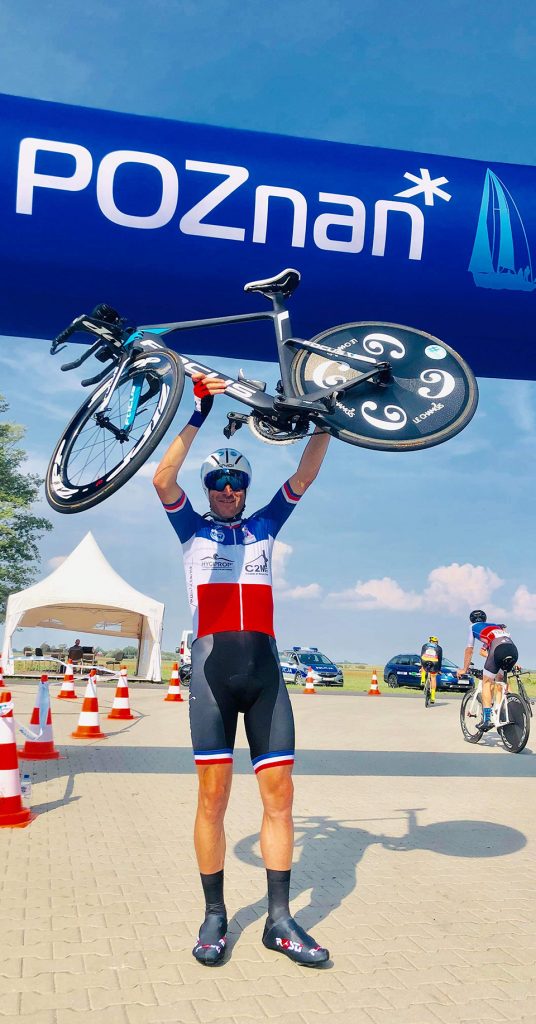 Dedicated to his passion, he decided to train even harder to improve his record.
In 2015, he finished 1st in the Time, Dromoise, Lozerienne, and Morzine competitions. He ranked 2ndin the Tour de l'Ain, of the Marmotta, the Scott Cimes du Lac, and 5th of the Tour stage. He also won the LVO Rotor Challenge.
2016 remains his standout year, with an exceptional record :
Winner of the DT Swiss Challenge "Best French cycling athlete", the FFC Gold Label Trophy, and bronze medal at the FFC French Championship.
He finished the Marmotte in 3rd place (a frequent ranking of his) and ranked among the top finishers in 11 races.
He is also the ambassador of "the Maurienne Valley, the largest cycling area in the world".
In 2018, in addition to competitions, he celebrated the release of his autobiographical book"Controlé Batard", for sale in the resort.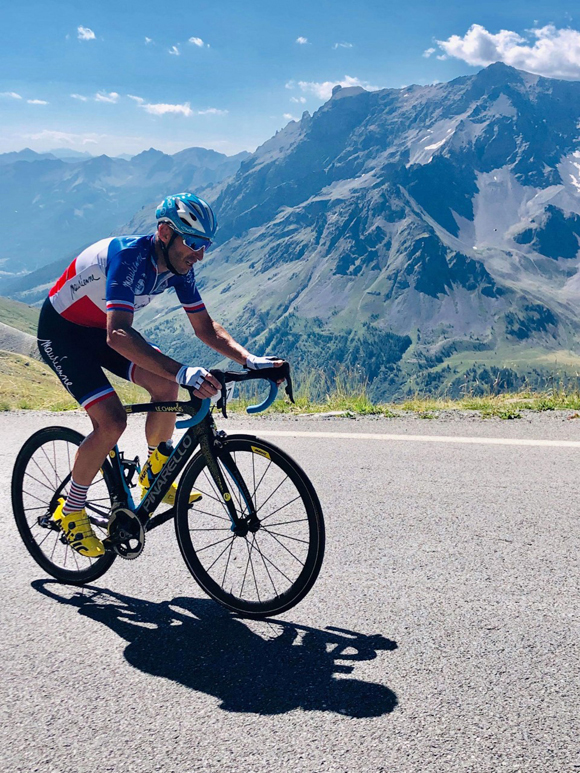 In 2019, William decided to start competing in yet another discipline : the time-trial.
It seems it's been working out pretty well for him :
Bronze medal, UCI Master World Championship.
Master FFC Frenchchampion
Auvergne Rhône-Alpes champion
FSGT Savoy champion
Ljubljana, Slovenia, World Series: 3rd
All of this, while maintaining his performances in online racing :
Master FFC French champion
UCI World Championship: 5th
World Series Ljubljana Slovenia: 5th
And while also competing in amateur cycling races :
Winner of Sanfloraine stage
Winnerof La Louis Pasteur race
L'Ardéchoise race: 3rd