Calling all walkers ! Our alpine pastures are ideal for walking !
Fields as far as the eye can see, paths by the dozens… La Toussuire is the ideal place to learn, start hiking again, or train for hiking. Our low-level cow grazing mountain terrain offers easy hiking options for all levels, and magnificent panoramas to admire. If cows can do it, so can you !
And, for those who get a bit anxious in wide-open spaces, take advantage of our guided walks. Discover a soothing world, where fauna and flora are your allies. Explore the mountains in confidence with our guides, for greater enjoyment !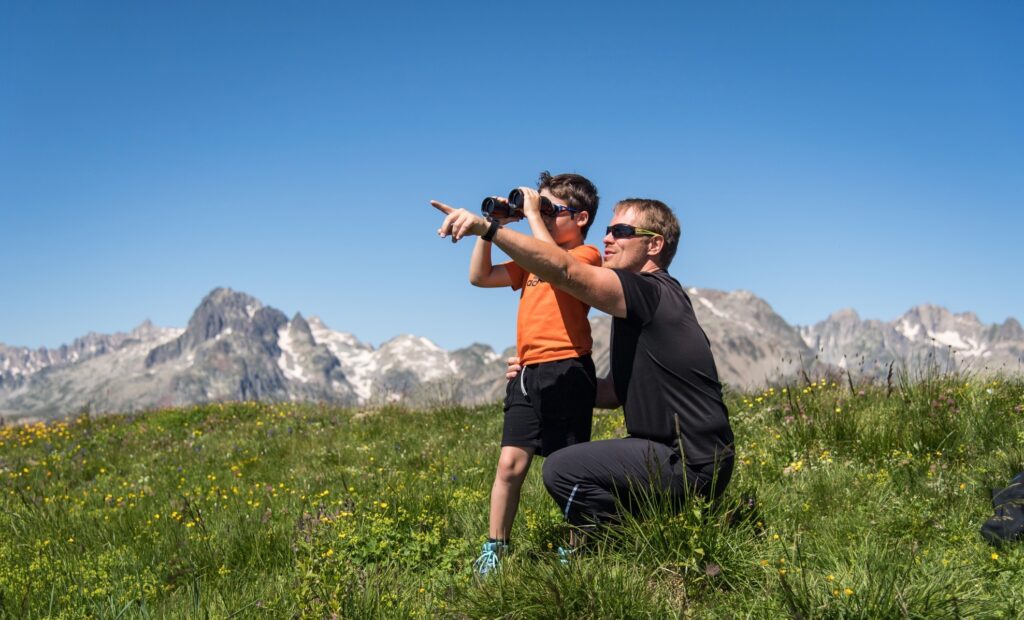 Tips for hikers
Our mountain environment is unique and requires knowledge to fully appreciate it. To hike safely and with peace of mind, check out our helpful tips for enjoyable walks.
Patou herd dogs
Herd dogs are working dogs. They are by no means companion animals. Yes, they are "so cute", but they are workers protecting their herd. Read our tips for safe encounters by clicking below.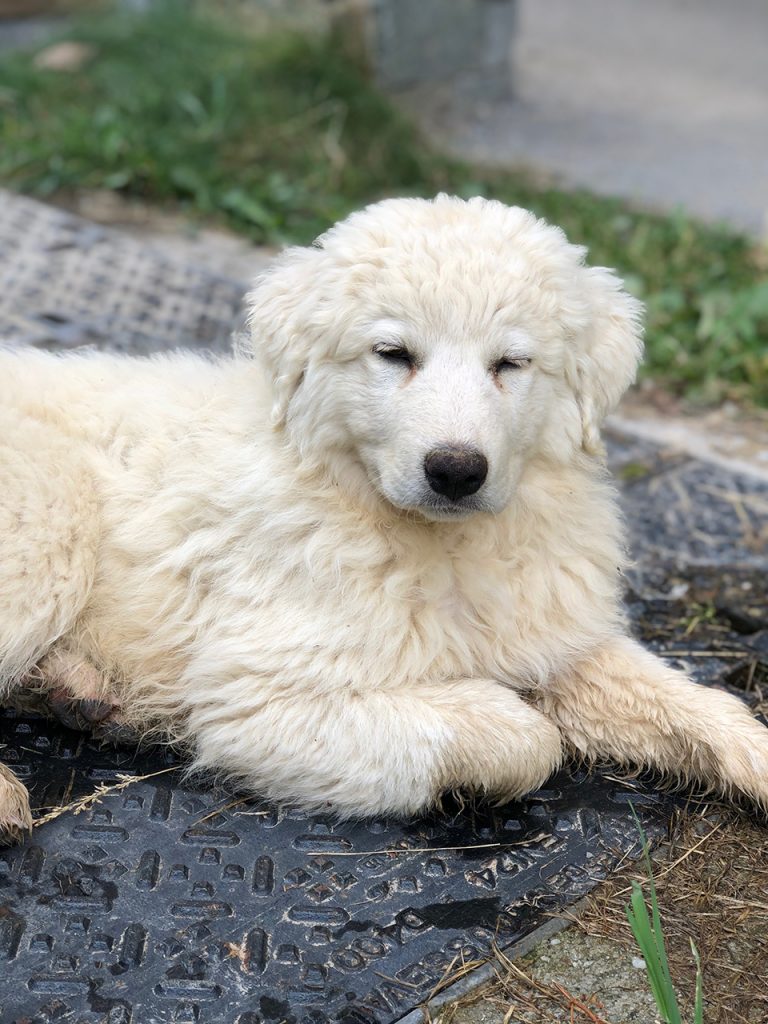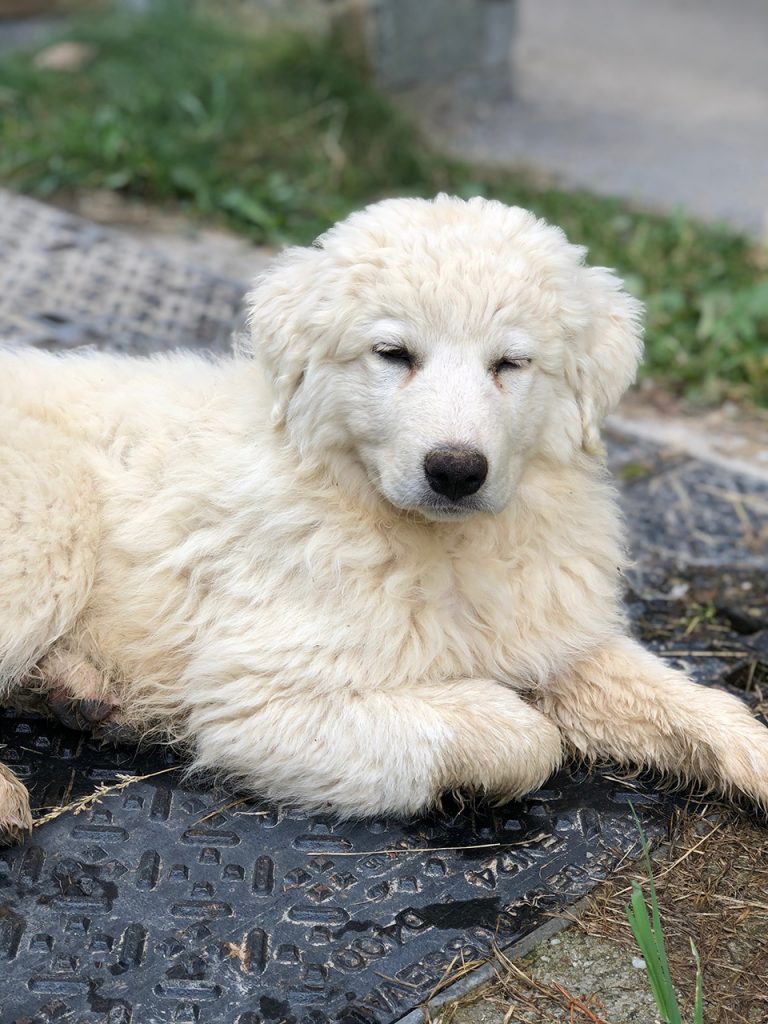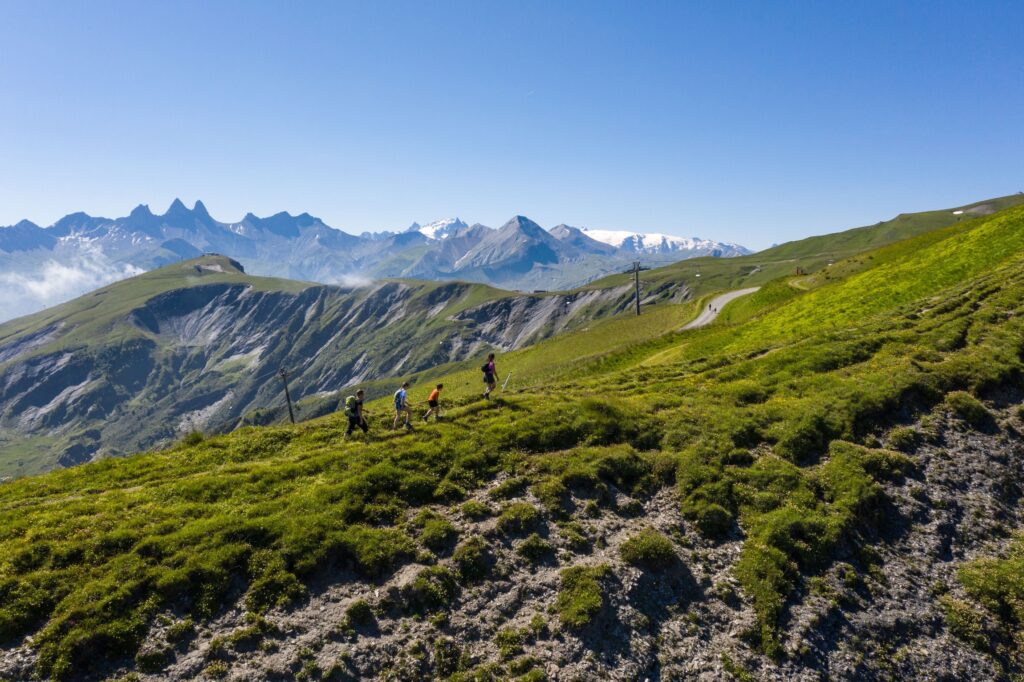 Hiking routes
Calling all walkers ! Our alpine pastures are ideal for walking : a touch of altitude, some gentle ascents, breathtaking panoramas and fresh air !
Topographic guide
Take a topographic guide on your hikes to find your way, discover new trails to explore, and make the most of the landscape.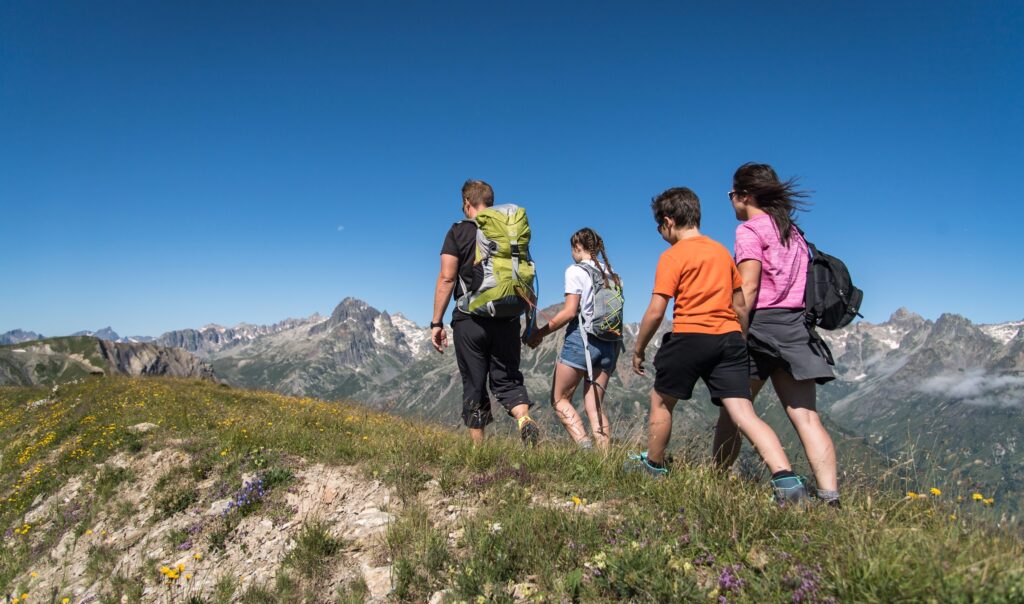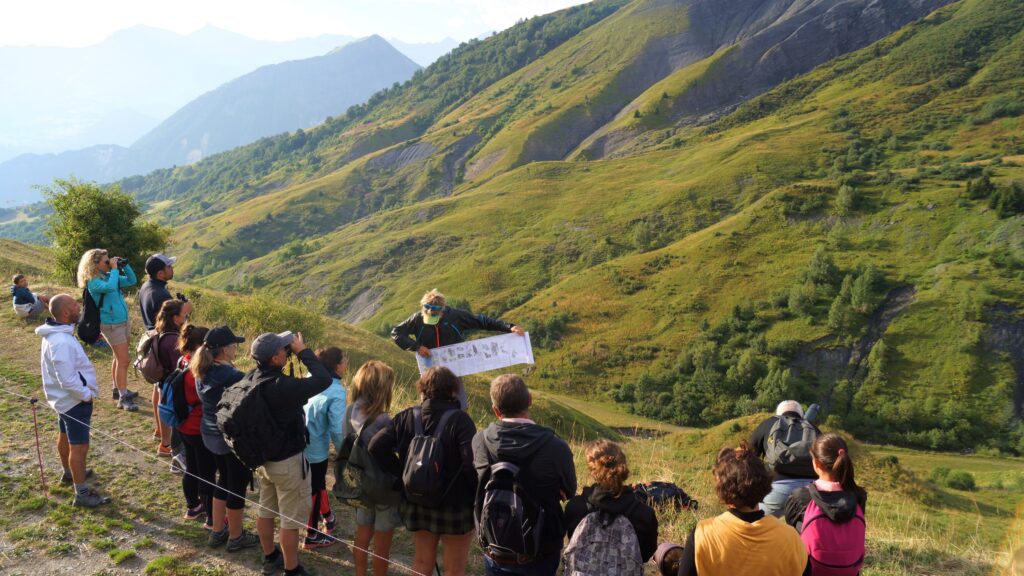 Guided hikes
The best way to discover nature is to understand it.
Our mountain guides are trained to pass on their knowledge. These experts point out what you might have missed, answer your questions about nature, and help set the ideal pace on longer walks…
Hiking nearby
La Toussuire is located in the Arvan Villard massif, close to the Belledonne massif. The mountain is a universe that cannot be confined to a single resort. All paths lead to Rome and we encourage you to explore as far as possible.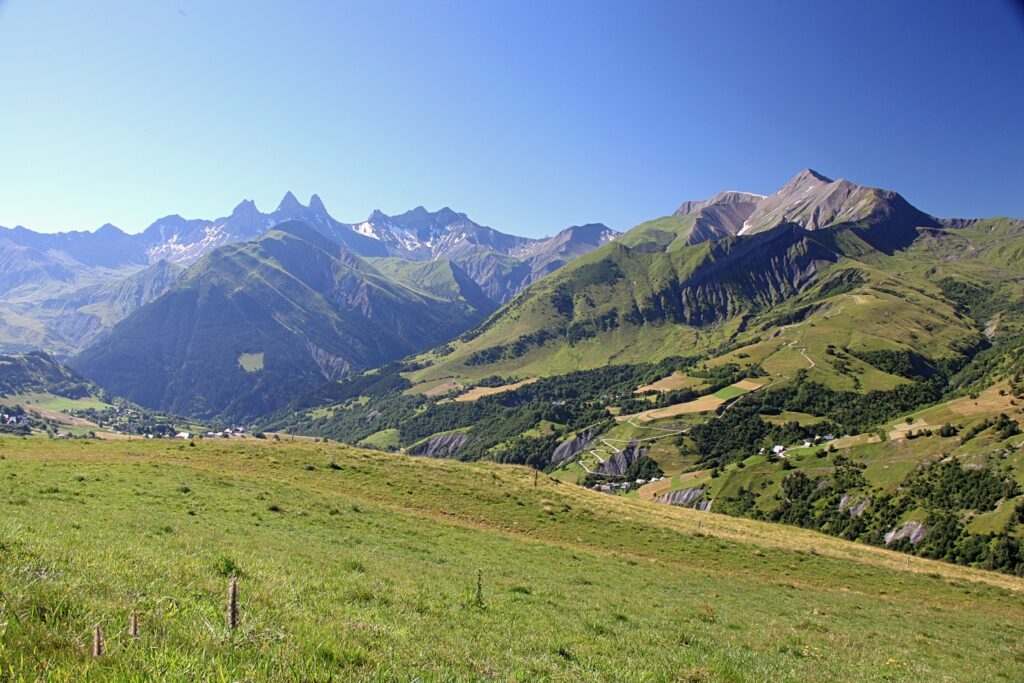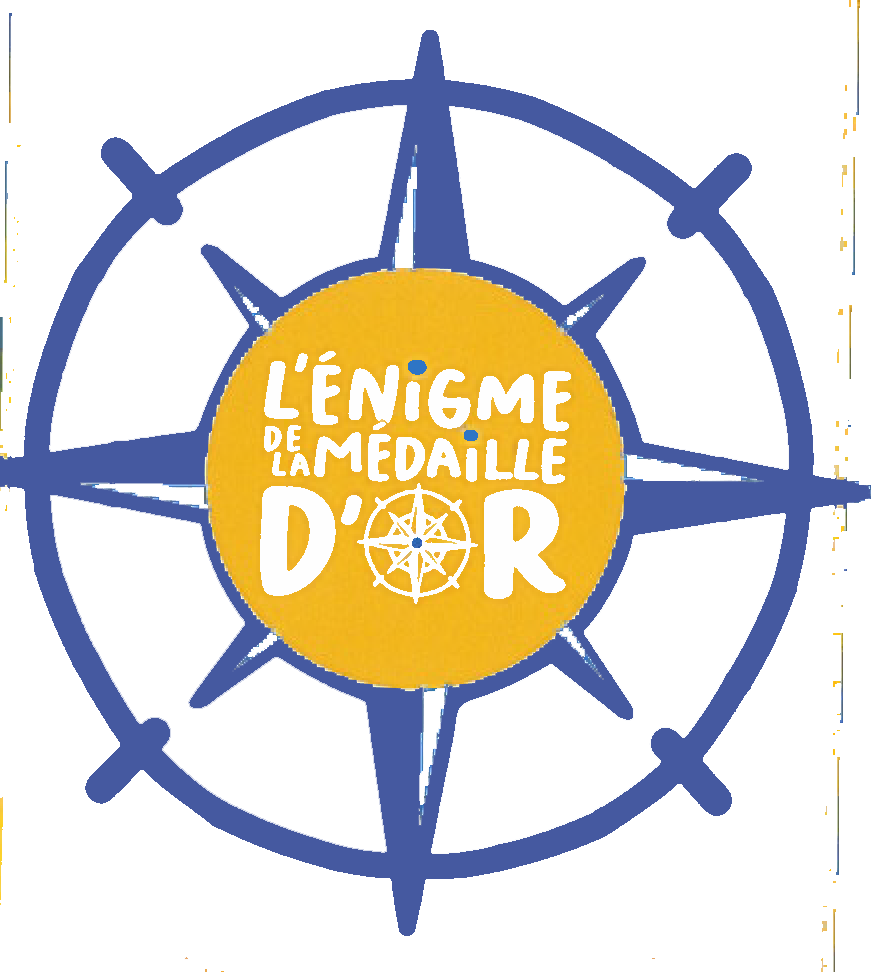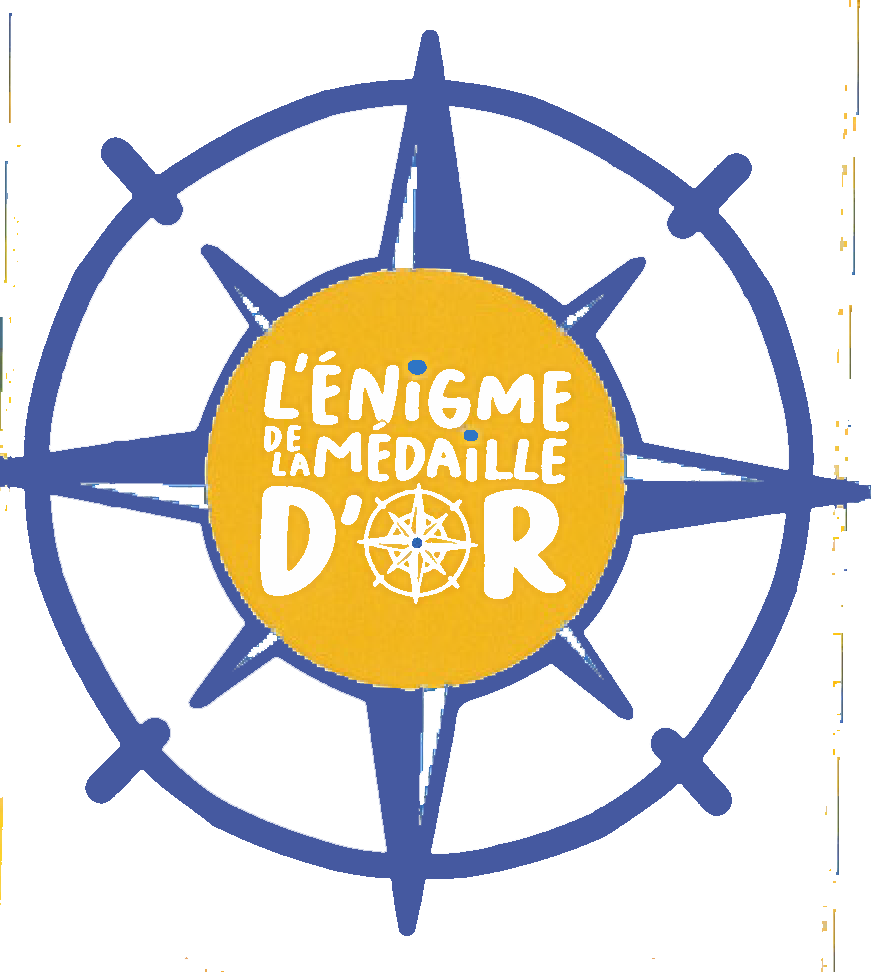 Orientation Course
Gold Medal Enigma
It's often difficult to motivate kids to go on multiple hikes. Head over to the Tourism Office for the trail maps, and take your kids on a fun, educational orientation course. They'll feel like they're taking a break as they walk…
Lorna's blog
Lorna works in our tourism office reception. She is passionate about hiking. She is forever criss-crossing the Maurienne valley, and her expertise is invaluable. She created her blog to share her experiences and suggestions.